NCA Academy Sitemap
Welcome to the NCA Academy Sitemap. Here, you'll find all of the content that we have published on our website, including our training courses and the latest news. Below are the links to all of our published content. Our website offers comprehensive cycle maintenance training courses in Manchester, aimed at helping you become a skilled bike mechanic. With our courses, we aim to equip you with the knowledge and hands-on experience necessary to pursue a career in the cycling industry or simply maintain your own bicycle.
Our sitemap offers easy navigation to all our published content, including information about our courses, latest news and more. The range of courses cover a wide range of topics, from basic bicycle maintenance to advanced bike repairs. We also offer specialised courses in areas such as wheel building and frame building. Whether you're exploring career opportunities in the cycling industry or simply seeking to enhance your bike maintenance skills, our sitemap connects you with the wealth of resources we have to offer.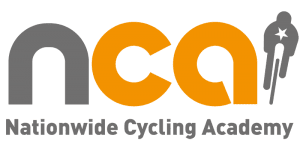 Looking for further information or need any other assistance? Contact our team on 0161 796 6221 or email us at info@ncagb.co.uk.