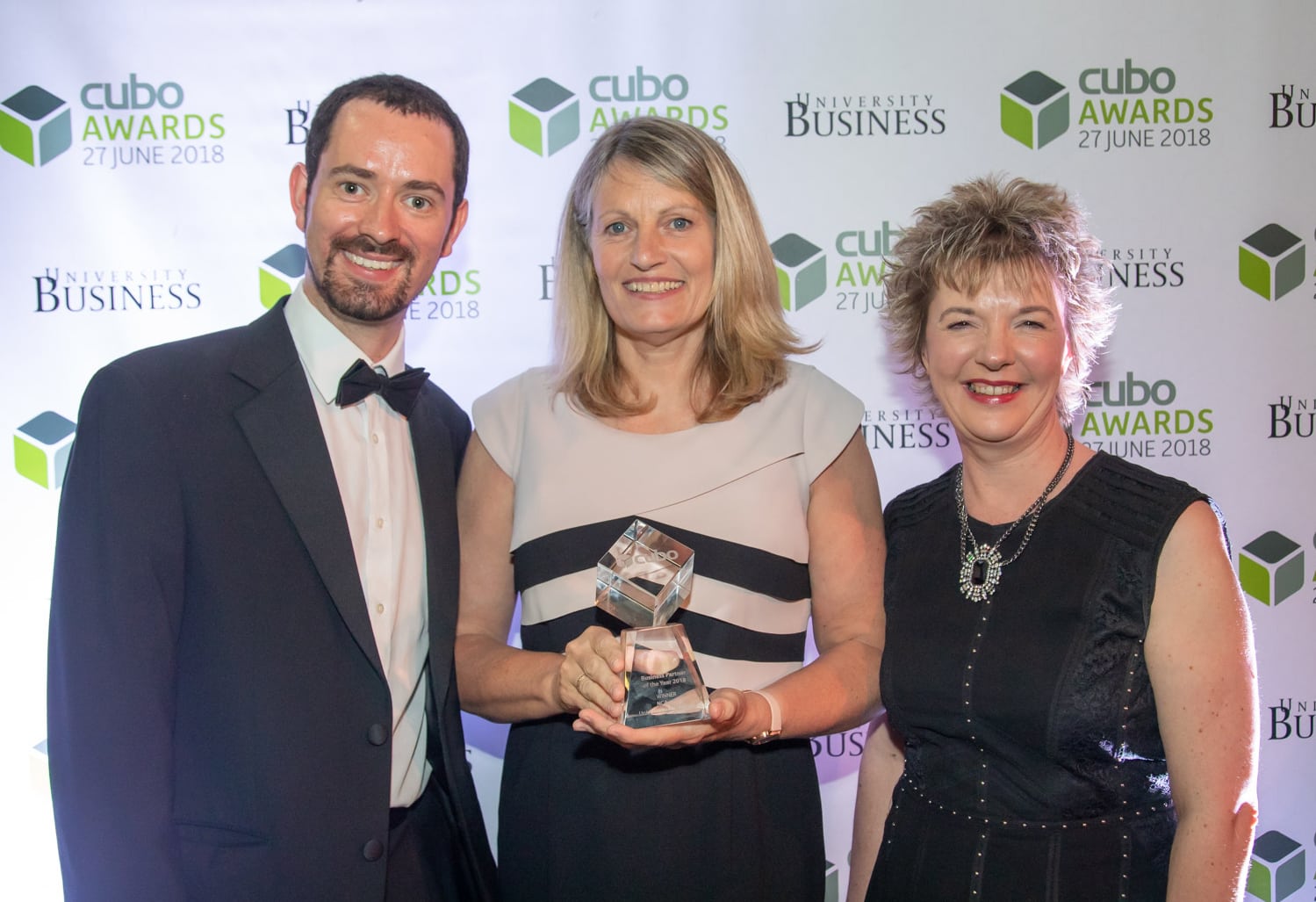 In June this year, Julie Woodruff, NCA Director, attended the CUBO Awards gala in Manchester.

Our partnership with the University of Manchester led to NCA being nominated for this prestigious award.
Over 600 students gained access to a 'pre-loved' commuter bike through our successful recycling scheme. Additionally, they attended cycle maintenance sessions and purchased discounted security locks.
Ted Robbins served as the evening's host, announcing three nominees for each category. As the night progressed, it was truly fantastic to hear NCA announced as the winner of the 'BUSINESS PARTNER OF THE YEAR' Award—a delightful surprise.
Julie Woodruff, NCA Director, and Alexander Clark, University of Manchester Environmental Officer, were thrilled to receive the award from Stuart Ross, Director of Sport, acknowledging the team's efforts.
Julie Woodruff said 'This award will inspire our team of instructors, cycle mechanics and volunteers onwards. It is in recognition of the hard work and effort they have all put in. Our primary aim is to make cycling the norm and to be accessible across the board. The NCA scheme is leading from the front and is going from strength to strength.'
CUBO Awards and NCA's Impact
The CUBO Awards, launched in 2012, are a yearly event to recognise the achievements of those working within the higher education industry.
"The CUBO Awards have helped to raise the profile of both winners and entrants among key stakeholders, including Vice-Chancellors and university governing bodies. As the event grows and expands it will contribute to the growth of CUBO as it seeks to extend its networking and knowledge exchange across all UK Higher Education Institutions."
Peter Church, pioneer of the CUBO Awards.
____________
Business Partner of the Year Award for 2018
The judges seek a business partner. This partner should demonstrate full integration into the universities they work with. They should showcase marked outputs in delivering high-quality services. The goal is to enhance the student experience.