Award in Instructing Cycle Training
Level 2 – RPL Route
NCA are a 1st 4 Sport recognised prior learning (RPL course) delivery centre.
Recognised Prior Learning Level 2 (RPL)
All existing instructors have until 31st March 2024 to register for the Level 2 qualification. During this period, you can continue to deliver. Additionally, previous training and experience are taken into account. You therefore don't have to go through the four-day course again.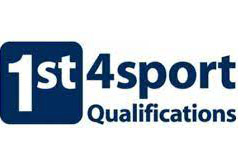 Are you an existing National Standard Instructor looking to convert to the new recognised qualification?
Register with us now or click below to book. NCA's team of experienced tutors will guide you through the transition from NSI to L2AICT. Our RPL course route will assist you in gaining the Level 2 award in instructing cycle training and updating your learning.
The transition from RPL to L2AICT will help you demonstrate that you possess all the required skills and experience. Gain the knowledge to become a qualified cycle instructor. This RPL course is designed for instructors who:
– have a National Standard Instructor qualification (this is being replaced by the L2AICT).
– are looking to become a qualified instructor.
– want to renew their qualification.
– are interested in upskilling.
If you're uncertain whether RPL is the right choice for you or if you have any questions about the process, our team is here to help. Call  0161 796 6221 to book, or email pete@ncagb.co.uk
RPL Course
Recognised Prior Learning (RPL) is a process that assesses and recognises individuals' prior learning skills and experience for gaining a qualification. If you're unfamiliar with RPL, it evaluates your previous learning and experience, potentially allowing you to attain a qualification. You might qualify for the Level 2 award in instructing cycle training through the RPL route If you've undergone training or have relevant experience in cycle instruction. This means you may not need to complete the full four-day course.
The RPL route is an excellent option for individuals pressed for time or aiming to reduce training costs. It provides a means to acknowledge and value the knowledge and experience gained in the field. However, it's important to note that not all qualifications qualify for RPL. The process varies depending on the awarding organisation and the specific qualification.
At NCA, we are proud to be a 1st 4 Sport recognised Prior Learning (RPL) course delivery centre. Our experienced tutors can help guide you through the RPL process to gain your Level 2 award in instructing cycle training or if you are an existing National Standard Instructor looking to convert to the new recognised qualification. Alternatively, if you are interested in upskilling as a cycle instructor, register with us now or get in touch with our team to find out more.
How is the qualification different to before?
Instructor qualifications are now externally regulated by Ofqual. The National Standard Instructor (NSI) qualification has become the 1st4sport Level 2 award in Instructing Cycle Training.
Who is 1st4sport?
1st4sport is an awarding organisation regulated by Ofqual that specialises in vocational and occupational qualifications in the active leisure, learning and well-being sectors.  They work very closely with numerous National Governing Bodies. 1st4sport oversees the L2AICT course, which is then delivered by Recognised Delivery Centres.
So there aren't any Instructor Training Organisations (ITOs) anymore?
No, some old ITOs, and some newcomers, have applied to deliver the new qualification. Once approved they become Recognised Delivery Centres (RDCs).
What role does the Bikeability Trust play?
From September 2018, The Bikeability Trust has managed the development and delivery of Bikeability on behalf of the Department for Transport (DfT).
So, if i am currently an NSI do i have to do the new course?
Yes, if you want to carry on delivering Bikeability you have until 31st March 2024 to register for the new Level 2 qualification.  You can continue to deliver in the meantime.
Previous training and experience (Recognised Prior Learning) is taken into account, so you don't have to do the four day course again.  You must have delivered at least 72 hours of instructing to be eligible for this route.
What do I have to do?
Register with an RDC.  Contact pete@ncagb.co.uk if you want to enquire about pricing or wish to register with us.
Once registered, you have six months to complete an online e-portfolio and have a Post Course Assessment (PCA).  The e-portfolio contains multiple choice questions on topics such as the National Standard, Duty of Care, and Inclusion and there is a requirement for you to upload evidence of sessions plans and risk assessments etc. 1st4sport estimates the e-portfolio will take around 4 hours to complete.
The PCA involves you delivering an on-road group session (family/ school or other group) and being assessed by a tutor from your RDC.  Your tutor will also support you through your e-portfolio tasks.
Based at Philips Park in Whitefield
Preferred training provider to