Award in Instructing Cycle Training
Level 2
Do you want to instruct cycle training to groups of children or adults? This course will equip you with the knowledge and skills to deliver Bikeability as a professional instructor.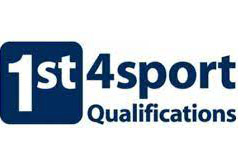 Developed in partnership with The Bikeability Trust, the 1st4sport Level 2 Award in Instructing Cycle Training is designed to prepare learners for employment as a cycle training instructor. The qualification aims to provide the learner with the knowledge, understanding and skills required to deliver cycle training.
After completion of this instructor cycle training, you should be able to:
– Understand the principles of cycle training.
– Plan and prepare for cycle training sessions.
– Deliver cycle training sessions.
– Review cycle training sessions.
If you would like to find out more about this Level 2 Award in Instructing Cycle Training or book a course, please contact NCA Academy on 0161 796 6221 or email info@ncagb.co.uk.
Why should I do it?
The qualification content is derived from Role 6 of the National Standard for Cycle Training (Deliver Cycle Training). It is relevant for learners who aspire to become a cycle training instructor in England and it sits within a progressive suite of cycle training qualifications.
How long does it take?
The qualification takes 108 hours to complete. 32 hours are in a Guided Learning environment on the initial 4-day training course. The remaining 76 hours are made up of practically delivering Bikeability level 1 and 2 sessions, off course directed study time i.e. homework, and time taken to complete any remote working, research and evidence gathering activities etc. To complete the course a Post Course Assessment (PCA) has to be successfully undertaken.
What are the entry requirements?
You must be an experienced cyclist, competent and comfortable riding in busy urban traffic
You must be at least 18 years of age
You must be able to communicate in English
You will need access to a computer to complete the online e-portfolio tasks
What does the course cover?
Understanding the roles and responsibilities of the cycle training instructor
Planning cycle training and assessment
Delivering cycle training and assessment
Reviewing cycle training and assessment
Planning to improve professional practice
Based at Philips Park in Whitefield
Preferred training provider to